Management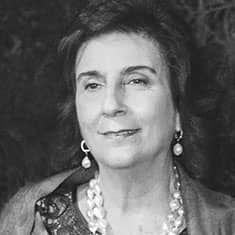 Aviva Lazarovich
Chairman and CEO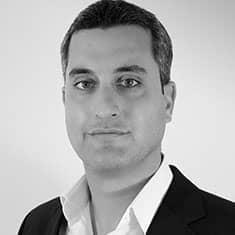 Yaniv Lazarovich
Vice President of Business Development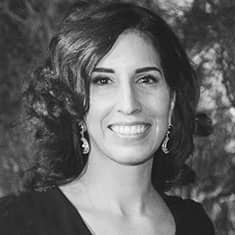 Shira Dreifuss
VP Sales and Marketing
Aviva Lazarovich, Chairman and CEO
Aviva founded LAZ-ROM together with Yitzhak and had a crucial role over the years in turning LAZ-ROM into a success story. She has been involved in every step leading the company. Over the years, Aviva initiated, led and supervised the ongoing operation and completion of various projects overseeing administration and book keeping matters and maintaining close relations with the different advisors and suppliers, including bankers, architects, lawyers, interior designers and subcontractors.
Another domain headed by Aviva is the relationship with various customers and tenants. Aviva coordinates the process from acquisition through delivery of the apartment and later on accompanying the residents in different matters at hand.
Aviva values and promotes corporate and social responsibility. She used to chair WIZO organization in Ramat Hasharon and helped underprivileged children and youth at risk. Today, Aviva is involved with "Kehilat Bereshit", an organization which promotes various social welfare projects.
Yaniv Lazarovich, Vice President of Business Development
Bachelor degree in Economics from Bar-Ilan University.
MBA (Master of Business Administration) from INSEAD Business School in France / Singapore completed in 2010.
Worked as a financial consultant in Project Finance, mainly infrastructure and real estate projects (roads, hospitals, sewage treatment plants, housing construction, etc.) in a leading consulting firm in Israel.
Worked in a real estate private equity fund in Singapore. The fund managed a portfolio of properties valued at $ 2 billion across Southeast Asia and the Far East.
In 2012 returned to Israel to lead Laz-rom with the rest of the company's management.
Additional training - Graduate of courses in Real Estate Management and NOP 38 (the national outline plan for the seismic strengthening of existing buildings) from the Hebrew university in Jerusalem and a Construction Supervisors course from the Israeli Building Center.
Languages: Hebrew, English and French
Shira Dreifuss, VP Sales and Marketing
Shira has a BA and MA in International Relations from the Hebrew University in Jerusalem and the Interdisciplinary Center (IDC) in Herzliya. She worked in real estate sales and marketing in different residential real estate projects - Zeituni group in Petach Tikva, Maslawi in Kiryat Ono, Gindi in Bat-Yam and Nitsba in Netanya and more.
Shira represented the real estate marketing firm, "Eldar" in real estate marketing events held in Paris in 2003-2004. Between 2009-2011 Shira lived in Berlin and represented LAZ-ROM in various real estate transactions in Germany. In 2011 she returned to Israel to lead the marketing department of LAZ-ROM, and was responsible, among other for the branding and promotion of the project "NOVO" in Netanya.
As part of her role as VP of Marketing and Sales and being fluent in five languages, Shira leads customer relations with local and foreign customers. She also manages the relations with advertising agencies, social and classical media, interior designers and LAZ-ROM's various customers.